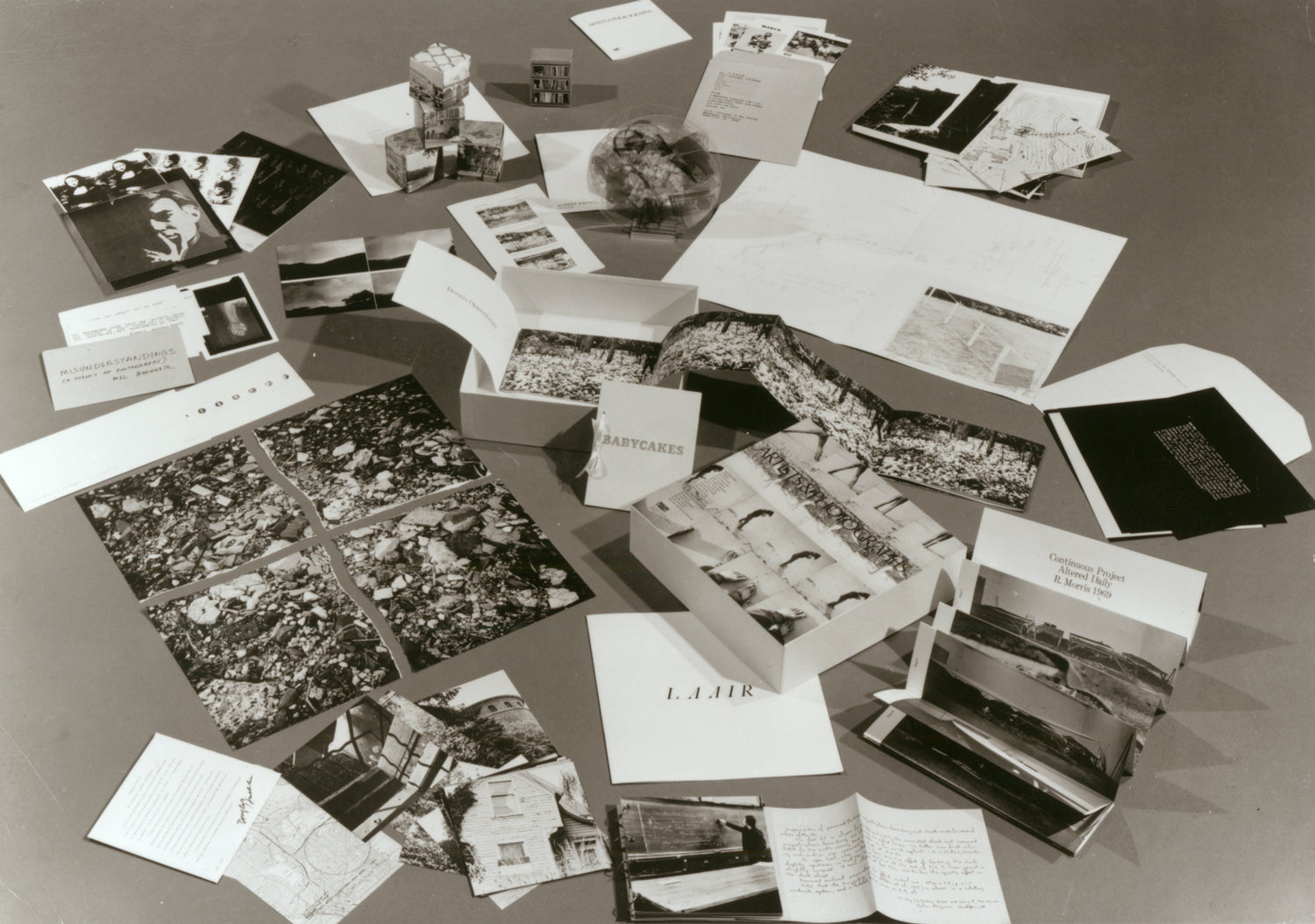 Marian Goodman's role in publishing began in 1965 as a founder of Multiples, Inc. During its existence, Multiples, Inc. produced seminal editions with some of the most important artists of the 20th century, over a period of almost three decades.

Besides commissioning work from U.S. artists including Andy Warhol, Claes Oldenburg, and Roy Lichtenstein, Multiples, Inc. also worked with European artists such as Joseph Beuys, Marcel Broodthaers, and Richard Hamilton. With the goal of expanding this dialogue between artists internationally Goodman opened her gallery in 1977 where she worked with a wide array of artists who would become leaders of their generation.

Today, through its exhibition spaces in New York and Paris and soon in Los Angeles, the Gallery maintains its global focus, representing over forty artists in the U.S. and internationally.

For over forty-five years, the Gallery has produced an extensive range of monographs, exhibition catalogues, ephemera and editioned objects with our roster of groundbreaking contemporary artists. The Marian Goodman Gallery Shop offers a curated selection of these items, in addition to publications and catalogues from museums and writers which pertain to our exhibition program.

Marian Goodman Gallery publications are distributed via D.A.P. Distributed Art Publishers, New York.
Image
In 1970, Multiples, Inc. published the famous Artists and Photographs box which assembled editions from a number of artists whose work used photography in various unconventional ways, including Dan Graham, Sol LeWitt, Richard Long, and Richard Smithson. The box did not contain objects, but rather, a selection of brochures, offset prints, and other types of printed matter which artists used as appropriate media. Published in an edition of 1200 copies, the box was a commercial failure but is now considered an artistic landmark.